Here in the first week of April, I'm smack dab in between rare Floydian Slips shows (the Pink Floyd tribute band I co-founded 25 years ago). We played last Saturday in Eugene, Oregon at the McDonald Theatre and we play this Saturday (April 9) in Portland at Revolution Hall. If you are local, I highly suggest attending! It's quite a thing and I am not sure when we'll do it again. We are celebrating 25 years by performing two Floyd albums – The Dark Side of the Moon and Animals, plus a host of other songs. Almost three hours of music. Full on light show. It's quite a thing, and it's all ages as well. You can get tickets for this Saturday's show at the Revolution Hall website. 
This photo is from the Eugene show last Saturday.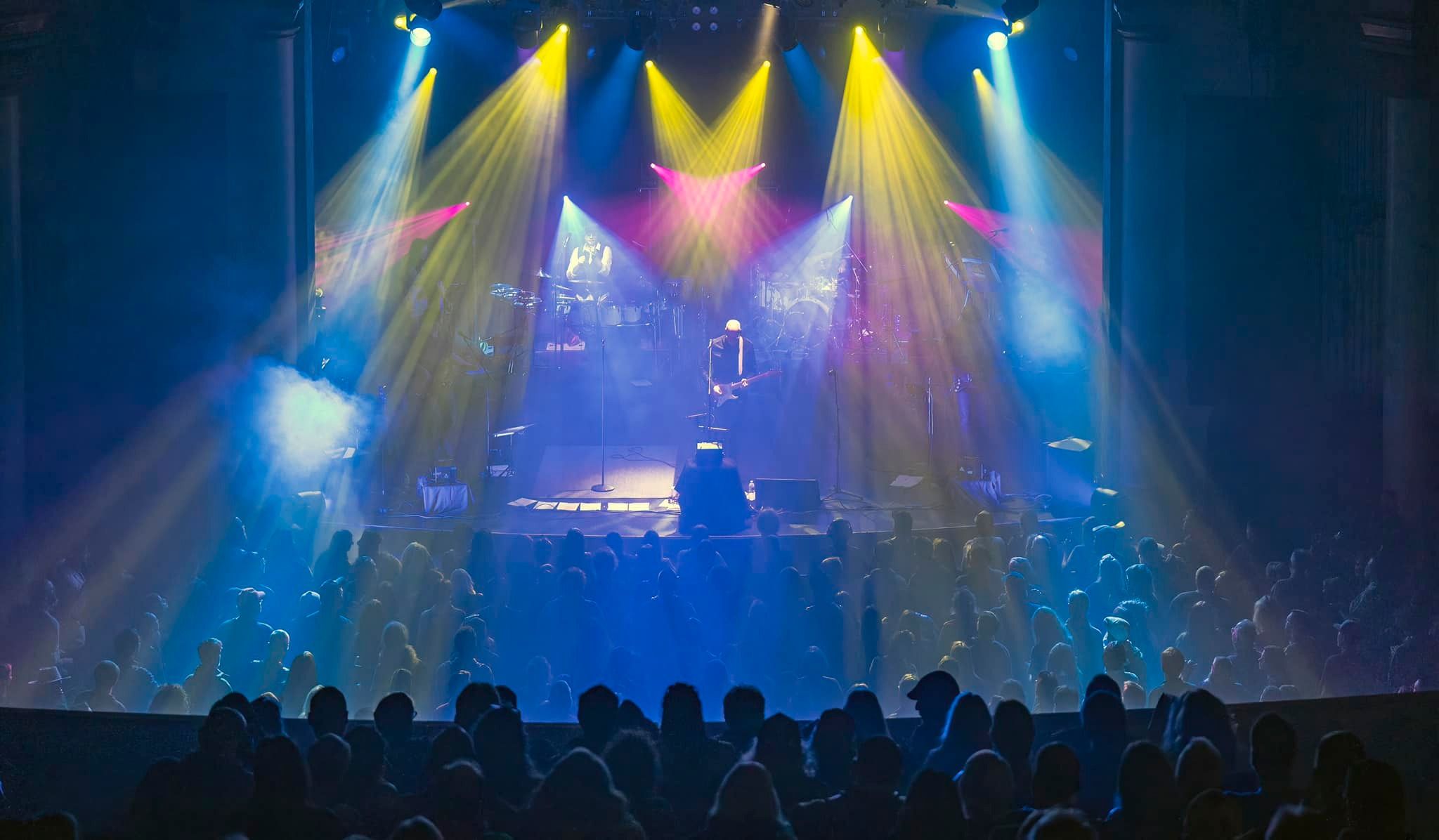 We've put out a few promotional videos, here, here and here. And I penned an article for Live Music News and Review that talks about what it's been like doing this for 25 flipping years! 
The first bit is below -- follow the link for the rest. Many of you have supported the band for years and for this I thank you. If you are new to the fold, do consider coming out. It's going to be a bang-up! 
Musings from a Floydian Slip – 25 Years In A Tribute Band 
When I first heard The Dark Side of the Moon, I didn't like it. Between the long intro sound collage before Breathe, the lengthy synth pulse of On The Run and the clocks/chiming/ticking intro to Time, I thought to myself, "Where are the SONGS?" Of course, I was in high school, and my jam was prog and heavy rock. Stuff like Yes, Rush, Maiden. Complex songs with a LOT of notes. 
But it didn't take long for me to appreciate the space (shock!) Floyd left in between its notes, the choices of instrumentation, mix, the ethereal David Gilmour leads, the jazzy Rick Wright piano noodlings, and soon after — the lyrics, oh man the Roger Waters lyrics really got to me. I was hooked…. 
Read the rest here… 
Thanks for your continued support! 
Paul